Jonathan Taylor is the founder and owner of Studio 61 Wealth Management Ltd
The firm is authorised and regulated by the Financial Conduct Authority. You can find Studio 61 Wealth Management Ltd and our associated companies on the financial services register here.
---
Individuals who carry on regulated activities need to demonstrate they have sufficient experience and qualifications to provide regulated advice. A professional body supervises anyone providing regulated advice to clients.
---
The professional body responsible for ensuring the Jonathan taylor has the appropriate qualifications to advise clients is the Chartered Insurance Institute (CII).
---
The Chartered Insurance Institute issues a statement for all advisors who are members of the CII process. The CII has checks that advisors meet the required qualification standard and confirms the advisor has signed an annual declaration stating that they have kept their knowledge up to date and complied with the Statements of Principle and Code of Practice for Approved Persons (APER). A copy of the current statement form the CII is included here.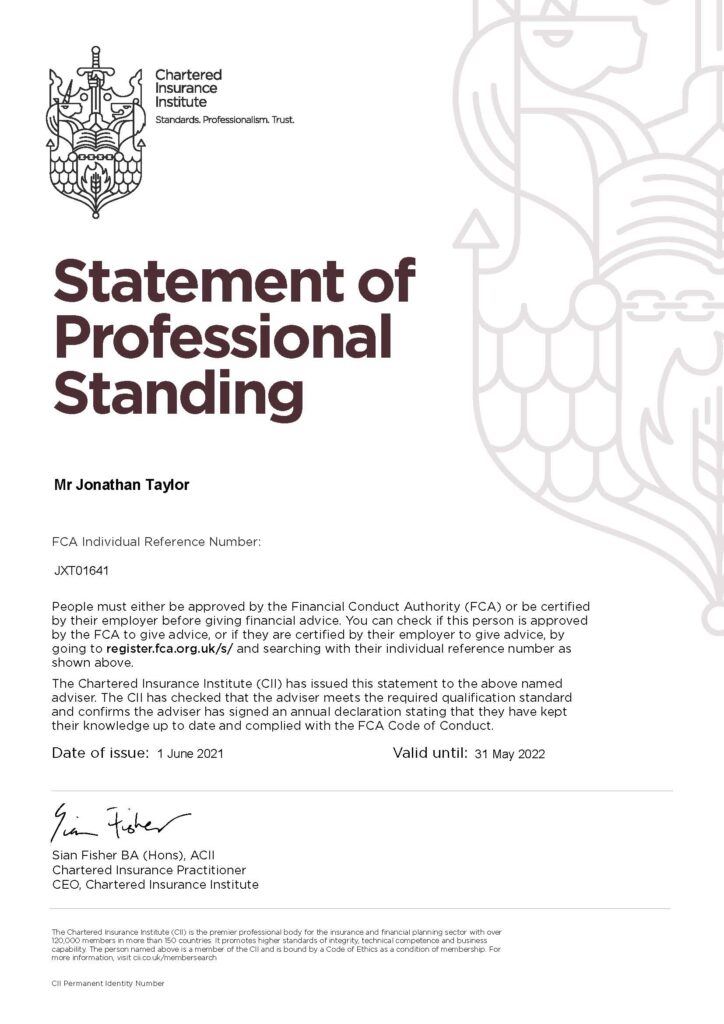 Jonathan Taylor has the following qualifications from the CII:
R01 – Financial services, regulation & ethics
R02 – Investment principles and risk
R03 – Personal taxation
R04 – Pensions and retirement planning
R05 – Financial protection
R06 – Financial planning practice
Diploma in Regulated Financial Planning
J10 – Discretionary investment management
Certificate in Discretionary Investment Management
J12 – Individual Securities Advice and Dealing
CF06 – Mortgage Advice
Certificate in Mortgage Advice
IF7 Private Medical Insurance