New Value Analysis of Laura Ashley Holdings Plc (LSE:ALY) 2018
A new value analysis of

Laura Ashley Holdings Plc (LSE:ALY)

,

a company listed on the London Stock Exchange, has been added to our research pages

here

.

Laura Ashley is a global fashion and design business headquarters in UK. The business is split into four main categories: Home accessories, Furniture, Decorating and Fashion.
Since the recent price peak at around 37p in May 2015, the share price of ALY has declined nearly 90%. During that time period earnings have declined just over 20%. The company has become a bit erratic in its dividend payment, but it seems that the price decline has been a bit exaggerated in comparison with the decline in earnings.
The company has had trading difficulties and has been forced to access an overdraft facility with its bank over the last 2 years. However, the latest Interim Report, which covers the 26-week period to the 31 December 2017 shows that the reliance on the bank facility has declined in the 26-week period since the Annual Report for 2017.
This website provides value analysis and is not a timing service for traders. The value analysis shows that ALY is cheap and that the risk from debt has declined. There is still risk as the recent erratic dividend has shown, but ALY is interesting to value investors.
To find out exactly why value investors would consider an investment in Laura Ashley Holdings Plc click here to download the new analysis.
Download the value analysis
OR
Click the button below to review options on becoming a member.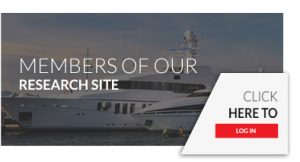 Free samples
For a couple of free samples of the type of analysis you get from our reports please click Apple Inc or Apple Inc 2016 or download the PDF's in the links below.
[smlsubform prepend="To receive updates when we add content to our website please use this form to register your e-mail"]