New Value Analysis of National Grid Plc (LSE:NG) 2018
A new value analysis of

National Grid Plc (LSE:NG)

,

a company listed on the London Stock Exchange, has been added to our research pages

here

.  National Grid Plc owns and maintains electricity and gas networks in UK and northwest USA.

The last time we analysed National Grid was in February 2017, when NG had announced it was going to divest the majority of its ownership in the UK natural gas network.  You can find the original post here.   NG has now divested part of the UK gas network and has undergone a capital reorganisation.  These two events makes NG tricky to value right now.  The share price has declined over 40% since the divestment, which means that NG might be cheap.

The sale of the UK gas network can be accounted for in a value analysis by using the continuing operations numbers in the 2017 Annual Report.  NG provides 3 year's worth of data for continuing operations in the 2017 Annual report.   The data for continuing operations allows a value investor to judge how cheap or expensive NG is in comparison with earnings that are likely to be available to shareholders in the newly constituted entity.

The other area that is interesting to value investors is the reduced share count as a result of the share consolidation that took place as part of the reorganisation.  The share count has reduced by nearly 10%, which impacts the ratios for share price to net asset value and to earnings.  The share reduction took place after the 2017 Annual Report, but he analysis on this website takes account of the reduced share count.  The reduced share count has a significant impact on the net asset value per share statistic.

To find out exactly why value investors would consider an investment in National Grid Plc  click here to download the new analysis.
Download the value analysis
OR
Click the button below to review options on becoming a member.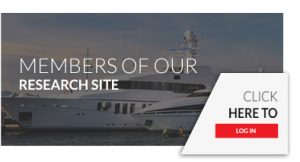 Free samples
For a couple of free samples of the type of analysis you get from our reports please click Apple Inc or Apple Inc 2016  or download the PDF's in the links below.
[smlsubform prepend="To receive updates when we add content to our website please use this form to register your e-mail"]