Algonquin Power & Utilities Corp Value Analysis 2021 (NYSE:AQN)
Algonquin Power & Utilities Corp is a renewable energy and utility company mainly focussed in North America and more recently internationally, through investment in a Spanish company, listed on the New York and Toronto Stock Exchanges. Algonquin started with hydroelectric projects in Ontario Canada and has expanded to include wind and solar assets in Canada and USA and has also expanded into regulated utilities in USA and Canada. Algonquin recently added international exposure through an investment with Abengoa, a Spanish infrastructure and energy company.
Algonquin has expanded through acquisition in the last 4 years, which has been done using some debt. Debt has risen from $3 billion in 2016 to $4.4 billion at the end of 2020. Debt levels are a concern for owners of the common stock, but debt looks affordable based on the increased earnings. A full analysis of the debt levels and earnings is included in the analysis report linked in this post.
The price of the common stock of AQN has pulled back since February 2021 and is now potentially offering an attractive price for defensive value investors. You can see the recent price action in the chart below.
For a full suite of charting tools visit TradingView.
The question now for value investors is whether the current price represents good price to start a position in AQN for new investors or to add to an existing position. The full answer can be found in the new analysis of Algonquin Power & Utilities Corpc common stock, which you can find here.
OR
Click the button below to review options on becoming a member of our research site. If you become a member you will have access to all past and future value analysis reports.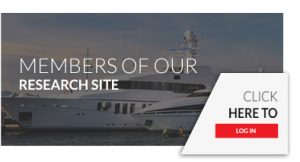 For some general comments about value investing please visit our Value Investing page.
For specific advice on how to use the value analysis reports visit our explanatory page.
Free samples
For a free sample of the type of analysis you get from our reports please fill in the short form and we'll send a free copy to your inbox.