Anglo Pacific Group Plc Value Analysis 2021 (LSE:APF)
Anglo Pacific Group is a mining finance group listed on the London Stock Exchange. Anglo Pacific makes money by providing capital to mining companies in return for an income stream when the mine starts selling product. For a full description of the various financing arrangements we recommend investors look at page 7 of the 2020 Annual Report, which can be found here.
The Annual Report for 2020 actually reported a loss for APF. However, the loss relates to the impairment of coal assets in Australia. The impairment does not impact underlaying profits and APF was profitable on an underlying basis in 2020.
Just after the year endear 2020, APF completed a big royalty purchase from the Brasilian miner Vale. APF bought 22.82% of total cobalt produced for $205 million plus ongoing payments of 18% of the cobalt price. There are other terms and a good summary is in the latest investor presentation, which can be found here. The most important point about the Voisey's Bay cobalt royalty is that it will add to earnings immediately even after taking into account of the costs of buying the royalty.
The price of the common stock of APF is relatively low when considering the range over the last 5 years, as you can see in the chart below.
For a full suite of charting tools visit TradingView.
The question now for value investors is whether the current price represents good price to start a position in APF for new investors or to add to an existing position.  The full answer can be found in the new analysis of Anglo Pacific Group Plc common stock, which you can find here.
OR
Click the button below to review options on becoming a member of our research site. If you become a member you will have access to all past and future value analysis reports.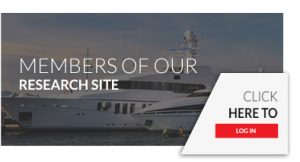 For some general comments about value investing please visit our Value Investing page.
For specific advice on how to use the value analysis reports visit our explanatory page.
Free samples
For a free sample of the type of analysis you get from our reports please fill in the short form and we'll send a free copy to your inbox.