New Value Analysis of Apple Inc (NASDAQ:AAPL)
A new value analysis of
Apple Inc (NASDAQ:AAPL)
, a company listed on the NASDAQ stock exchange, has been added to our research pages 
here
.
Apple Inc. designs and manufacturers information technology hardware and software.
The first time we ran the value analysis on Apple on this site was in 2015.  We have updated the report in 2016 and 2018 and this a new update for 2019.
In 2015 the price of Apple Inc common stock was around $100 and the dividend was $1.82 per share annually.  Since 2015 the price of the Apple common stock has risen to around £180 – $200 and the dividend has increased to $2.82 per share annually.  The capital growth has been about a double in value, and the income from the stock has gone up 60% in three years.  In the same time period the number of shares in Apple has declined around 22% as a result of Apple's buyback program.
Apple has just released Q1 Earnings for 2019 and it is possible to get an estimate of earnings around $16-17 per share for the financial year 2019.  So, the question now is whether value investor can make an investment in Apple's common stock at a price around $180-$200.  The answer to the question is a cautious 'yes'.
To find out if a value investor should consider an investment in Apple Inc common stock click here to download the new analysis.  For a short time this report is being offered for free as an introduction to the type of analysis offered on this site.
OR
Click the button below to review options on becoming a member of our research site.  If you become a member you will have access to all past and future value analysis reports.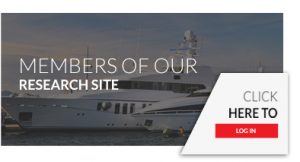 For some general comments about value investing please visit our Value Investing page.
For specific advice on how to use the value analysis reports visit our explanatory page.
Free samples
For a couple of free samples of the type of analysis you get from our reports please click Apple Inc or Apple Inc 2016  or download the PDF's in the links below.
[smlsubform prepend="To receive updates when we add content to our website please use this form to register your e-mail"]