New value analysis of Domtar Corporation (UFS:NYSE) 2020
A new value analysis of

 Domtar Corporation (UFS:NYS), a

  company listed on the New York Stock Exchange and the Toronto Stock Exchange, with the same ticker symbol, has been added to our research pages 

here.

 

Domtar designs, manufactures, markets and distributes pulp, paper and personal care products from copy paper to baby diapers.

Domtar has just announced that it is idling some plant and has decided to suspend its dividend. You can see the full news release here. The idea that Domtar has suspended its dividend may exclude Domtar from your portfolio if income is a prerequisite. A new investor in Domtar common stock would have to be able to make a judgement about whether the common stock is cheap enough to compensate for the lack of a current dividend.

An investor may also want to have a view about whether it is likely that Domtar will pay a dividend in the future as virus lockdown restrictions are eased. I think you can get a good view of what management thinks from the news item linked above.

The Domtar share price has declined for the past 12-18 months. This indicates that the perception of Domtar's value has been declining for a while, before any issues relating to the virus.

You can see the price decline in the chart below.

As a result of the price decline it is possible that Domtar common stock is now cheap enough to create a reasonable investment opportunity for value investors.

In order to find out why Domtar represents good value at the current price download the individual report here

OR

Click the button below to review options on becoming a member.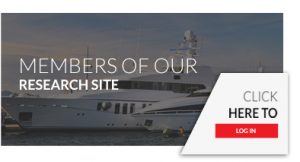 For some general comments about value investing please visit our Value Investing page.
For specific advice on how to use the value analysis reports visit our explanatory page.
Free samples
For a couple of free samples of the type of analysis you get from our reports please click Apple Inc or Apple Inc 2016 or download the PDF's in the links below.
[smlsubform prepend="To receive updates when we add content to our website please use this form to register your e-mail"]