Intel Corporation Value Analysis 2022 (NASDAQ:INTC)
A new value analysis of

 Intel Corporation (INTC:NASDAQ)

, a company listed in New York on the NASDAQ has been added to our research pages 

here.

 INTC designs and manufactures processors for computer system manufacturers.   INTC also manufactures motherboard chipsets, network interface controllers and integrated circuits, flash memory, graphics chips, embedded processors and other devices related to communications and computing.

The last time this site looked at Intel was in November 2018.  At the time of the last analysis the main issue was how to assess the price against earnings.  Earnings during 2018 had increased a lot and at the time this site questioned the sustainability of the improved earnings seen in 2018.  In fact Intel looked a bit expensive in 2018 and this 2018 analysis warned that the high PE in 2018 would make it difficult for investors to see any capital growth in the near-term.  

The price of Intel common stock is now roughly where it was in 2018 and the previous analysis has been proved roughly correct.  The earnings position in 2020 is much different to 2018 and it is now possible to make a case that Intel is cheap.  If a common stock can be identified as cheap it is much easier to see capital growth in the subsequent few years.  This is not a prediction, but cheap stocks have the potential to appreciate.

In order to understand how cheap Intel common stock is right now click here to access the latest value analysis report.

The price of the common stock of Intel has declined over the last few months, but the low price may indicate a buying opportunity for longer-term investors. Please see the price action in the chart below.

If you want some insight t into understanding whether the current price represents a good price to buy Intel Corp common stock please check out the new analysis of Intel Corp common stock here.

OR

Click the button below to review options on becoming a member of our research site. If you become a member you will have access to all past and future value analysis reports.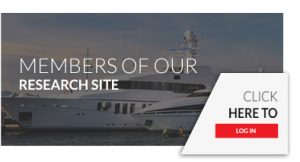 For some general comments about value investing please visit our Value Investing page.
For specific advice on how to use the value analysis reports visit our explanatory page.
Free sample
For a free sample of the type of analysis you get from our reports please fill in the short form and we'll send a free copy to your inbox.