New value analysis of Johnson Matthey Plc (JMAT:LSE) 2020
A new value analysis of

Johnson Matthey Plc (JMAT:LSE), a

company listed in London has been added to our research pages

here.

JMAT is a global technology company, which provides products on the basis of research done in catalysis and materials sciences.

This site has looked at JMAT twice before, in 2016 and 2018. The current price is is about 4% lower than the price used for the 2016 analysis and 33% below the price used for the 2018 analysis. In 2015 earnings per share were £2.11 and have now declined to £1.84 per share. The decline in earnings per share is a partial explanation for the lower share price.

JMAT paid a Special Dividend in 2015 following the sale of 2 non-core businesses. Reported earnings in the 2016 Annual Report included earnings from a partial year for the disposed of businesses. If the earnings from the 2017 Annual report were used as a benchmark, JMAT has actually increased earnings per share with the business in its current shape.

The regular dividend has risen from 68p per share in 2016 to 86p per share in 2019. The increase in the dividend is 26.5%. From 2016 to 2019, shareholders' equity has risen from £1.8 billion to £2.6 billion, which is a 40% increase.

So, despite the price decline shown in the chart, JMAT looks better value now than in did in 2016.

In order to find out why JMAT represents good value at the current price download the individual report here

OR

Click the button below to review options on becoming a member.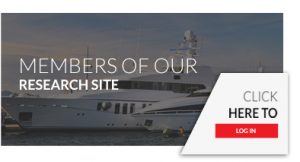 For some general comments about value investing please visit our Value Investing page.
For specific advice on how to use the value analysis reports visit our explanatory page.
Free samples
For a free sample of the type of analysis you get from our reports please fill in the short form and we'll send a free copy to your inbox.