New value analysis of Land Securities Plc (LAND:LSE) 2020
A new value analysis of

 Land Securities Plc (LAND:LSE), a

  company listed on the London Stock Exchange has been added to our research pages 

here.

 

LAND is a UK-based Real Estate Investment Trust. LAND buys, develops, manages and sells office, retail and leisure space mostly in London, but with exposure to other regional locations in UK..

LAND has been impacted by the coronavirus in UK and we recommend investors read LAND's COVID-19 update here. LAND has suspended its dividend, which means it is not suitable as an investment for income investors right now. LAND's approach to working with the businesses that rents space in its buildings seems sensible to us, but every investor will need to make up their own mind..

The price of LAND common stock has been declining for a few years prior to the problem with the virus. The virus has now accelerated a process that meant the share price for LAND was going down as the value of the buildings were being written down. A value investor will now want to know whether the share price has got low enough to make the purchase of LAND common stock attractive.

You can see the price decline in the chart below.

A REIT (Real Estate Investment Trust) in UK pays no corporation tax as long as the company pays out 90% of property income as a dividend to shareholders. This makes the REIT form an excellent way for investors to access property income streams with tax advantages. The REIT structure also means that management are incentivised to pay out 90% of income to shareholders. UK investors who own shares in a UK REIT in an ISA end hop with the full amount of rental income, without corporation tax and without any personal income tax.

In order to find out why Land Securities Plc represents good value at the current price download the individual report here

OR

Click the button below to review options on becoming a member.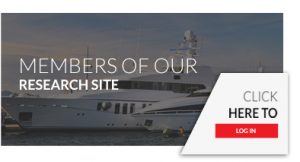 For some general comments about value investing please visit our Value Investing page.
For specific advice on how to use the value analysis reports visit our explanatory page.
Free samples
For a couple of free samples of the type of analysis you get from our reports please click Apple Inc or Apple Inc 2016 or download the PDF's in the links below.
[smlsubform prepend="To receive updates when we add content to our website please use this form to register your e-mail"]