New Value Analysis of Reckitt Benckiser Plc (LSE:RB) 2020
A new value analysis of
Reckitt Benckiser Plc (LSE:PB)
, a company listed on the LSE, has been added to our research pages
here
. Reckitt Benckiser developes and manufactures products for health and hygiene. Reckitt Benkiser's brands include Gaviscon, Durex, Lysol, Nurofen, Scholl, ,Clearasil and Veet.
Many of Reckitt Benckiser's brands are likely to be needed in the current environment with the virus. However, that is not why Reckitt Benckiser was selected for analysis. Reckitt Benckiser is worth a look from a value perspective because the company made some significant write downs in 2019, which makes a value analysis a bit tricky. It also makes working out a fair price for the share a bit tricky and this can lead to misplacing of the shares by market participants. The period following a big writedown can provider opportunities for value investors.
As it turns out the writedowns probably did keep the Reckitt Benckiser share price low in 2019, but the impact of the virus has meant that the share price is up in 2020. So, with the competing impacts of the writedowns verses the anticipated profits from the virus-related sales, can a value investor assess the price of the Reckitt Benckiser common stock?
As long as a few qualifying comments are covered, it is possible to value the Reckitt Benckiser common stock right now.
You can see how well Reckitt Benckiser has been trading in the current environment in the chart below.
The value analysis in the report indicates that Reckitt Benckiser is somewhere around fairly priced, but in order to find o find out why a value investor would consider an investment in Reckitt Benckiser common stock click here to download the new analysis.
OR
Click the button below to review options on becoming a member of our research site. If you become a member you will have access to all past and future value analysis reports.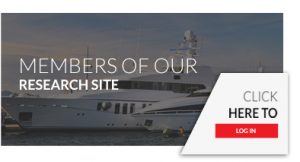 For some general comments about value investing please visit our Value Investing page.
For specific advice on how to use the value analysis reports visit our explanatory page.
Free sample
For a free sample of the type of analysis you get from our reports please fill in the short form and we'll send a free copy to your inbox.