New Value Analysis of Safe Bulkers Inc Preferred D Series (NYSE:SBPRD)
A new value analysis of

Safe Bulkers Inc Preferred D Series Stock (NYSE:SBPRD)

, a security listed on the New York Stock Exchange, has been added to our research pages

here.

Safe Bulkers, through its subsidiaries, provides marine drybulk transportation services. SB specialises in transporting bulk cargoes, particularly coal, grain and iron ore.

The Company's operational fleet is 37 drybulk vessels, with an average age of 6.24 years and an aggregate carrying capacity of 3.3 million dwt. The fleet consists of 14 Panamax class vessels, 8 Kamsarmax class vessels, 12 Post-Panamax class vessels and 3 Capesize class vessels, all built since 2003.

The preferred stock is of particular interest to investors who are looking for income. I have analysed the common and preferred D stocks of Safe Bulkers previously in 2015. The premise of the investment case for value investors is roughly the same, but some of the data are different.
Safe Bulkers has a reported loss after impairments and depreciation. A value investor will need to make his or her own judgement about the importance of impairment and depreciation when analysing the earnings exhibit. I do provide guidance in the analysis for different types of value investor when considering an investment in the SB common stock.
The safety of the preferred stock income stream is important for a value investor. The report covers the relationship between earnings and interest owed and preferred dividend obligations as one measure of the safety of the income stream. The report also looks at the value of the different securities in the capital structure of Safe Bulkers Inc to assess the safety of value of the preferred series. Any investment in the preferred series has some risk due to the high debt levels at Safe Bulkers.
To find out why a value investor would consider an investment in Safe Bulkers preferred stock click here to download the new analysis.
OR
Click the button below to review options on becoming a member.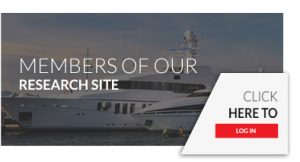 Free sample
For a free sample of the type of analysis you get from our reports please click Apple Inc or download the PDF on the link below.
[smlsubform prepend="To receive updates when we add content to our website please use this form to register your e-mail"]