Royal Dutch Shell value analysis (RDS-A:NYSE)
A new value analysis of

Royal Dutch Shell,

the giant oil company has been added to our research pages

here

.

The last time Shell was analysed on this site was in December 2015. In December 2015 the price of an ADR was $48.43 and the yield was 7.8% per share when the dividend was $1.88 per year per share (or a dividend of $3.76 per ADR). Since 2015 the price per ADR has risen to $65.23, which a rise of 35% in two and half years.

In the last two years the dividend has remained static so the current yield for new purchasers of Shell common stock is around 5.7%. The main question now is whether value investors can consider new purchases of Shell common stock. The detailed analysis shows that Shell is still good value at current prices although not as goods in 2015. As the price has risen the risk to value investors has increased, but not to the extent the would cause a value to sell.

The new analysis confirms that Shell remains conservatively financed and looks reasonable value at the current price.

Important note for investors. The NYSE tickers RDS-A and RDS-B are American Depositary Receipts representing two shares. Shell reports financial figures in USD and reports items in the Annual Report on a 'per share' basis. In order to get the correct figures for yield and earnings per share investors must adjust the data in the Annual Report to the share price on the NYSE, by dividing the share price by two or multiplying the per share number by two. Other research sites do not correctly value Royal Dutch Shell.

OR
Click the button below to review options on becoming a member of our research site. If you become a member you will have access to all past and future value analysis reports.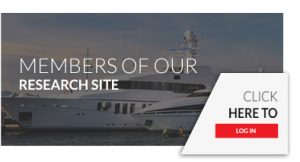 For some general comments about value investing please visit our Value Investing page.
For specific advice on how to use the value analysis reports visit our explanatory page.
Free samples
For a couple of free samples of the type of analysis you get from our reports please click Apple Inc or Apple Inc 2016 or download the PDF's in the links below.
[smlsubform prepend="To receive updates when we add content to our website please use this form to register your e-mail"]