New Value Analysis of ABB Group Ltd (NYSE:ABB) 2019
A new value analysis of ABB group Ltd (NYSE:ABB), a company listed on the Swiss Stock Exchange and the New York Stock Exchange, has been added to our research pages here.   ABB is organized into four global divisions, focused on particular industries and product categories. ABB's divisions are Power Grids, Electrification, Industrial Automation and Robotics and Motion.
ABB has been putting together a deal for the sale of its Power Grids Division to Hitachi. The terms of the sale have now been agreed and the completion of the sale will be in 2020. The sale of Power Grids will remove about 30% of the revenue reported in the FY 2017 Annual Report. The sale of the Power Grids division creates a complication when considering the value of ABB. The full report includes a special section to allow value investors to assess the impact of the Power Grids sales on the assessment of a fair price for the common stock of ABB.
The ABB share price has declined about 30% in the last 12 months or so. The price decline is roughly equivalent to the potential lost revenue from the sale of the Power grids division. As ABB will be paid by Hitachi for the Power grids division it is possible that the current low price creates a good price for value investors.
The rationale behind the deal with Hitachi can be found in the latest investor presentation on the ABB Investor Relations website here. The deal to sell the Power Grids Division starts at slide 26.
One of the indicators to show that ABB is cheap is when the yield goes over 4%. ABB has a long dividend history and very rarely trades over 4% yield. Right now ABB can be bought with a yield over 4%.
To find out about why value investors would want to consider an investment in ABB Group Ltd common stock at current prices click here to download the new analysis OR
Click the button below to review options on becoming a member of our research site. If you become a member you will have access to all past and future value analysis reports.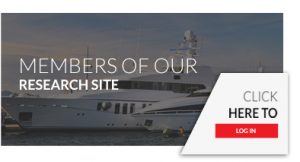 For some general comments about value investing please visit our Value Investing page.
For specific advice on how to use the value analysis reports visit our explanatory page.
Free samples
For a couple of free samples of the type of analysis you get from our reports please click Apple Inc or Apple Inc 2016 or download the PDF's in the links below.
[smlsubform prepend="To receive updates when we add content to our website please use this form to register your e-mail"]