A new value analysis of ADIDAS AG (XETRA:ADS), a company listed on the XETRA change in Europe has been added to our research pages here.
Adidas has its roots in Germany but is a global company. Adidas employs over 57,000 people in about 100 nations and the global HQ is in Herzogenaurach, Germany. Every year Adidas produces over 900 million sports and sports lifestyle products with independent manufacturing partners worldwide.
The main question a value investor will want to answer when considering a purchase of the common stock of ADIDAS, is what price is a value investor prepared to pay for the earnings of ADIDAS? The reasons for looking at the price you might pay for buying ADIDAS shares is because the company is very well managed, has very little debt and has a good record for increasing earnings and dividends. IN other words there are no operating or financial reasons for not buying the common stock of ADIDAS.
ADIDAS looks like an excellent long-term investment, so the only question is how much to pay for this investment? ADIDAS looks expensive at around 37 times last year's earnings. But, how does the high price compare to the excellent earnings record? How much should an investor pay for that earnings record? To get some guidance on answering these questions please purchase and download the ADIDAS analysis from the Shop..
You can see the long-term price increase of the common stock of ADIDAS AG in the chart. Click on the chart below to see more charting options from TradingView.
To find out if a value investor should consider an investment in ADIDAS common stock click here to download the new analysis.
OR
Click the button below to review options on becoming a member of our research site. If you become a member you will have access to all past and future value analysis reports.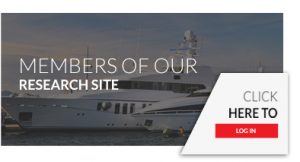 For some general comments about value investing please visit our Value Investing page.
For specific advice on how to use the value analysis reports visit our explanatory page.
Free sample
For a free sample of the type of analysis you get from our reports please fill in the short form and we'll send a free copy to your inbox.