A new value analysis of Culp Inc (NYSE:CULP), a company listed on the New York Stock Exchange has been added to our research pages here.
Culp, Inc. manufacturers, sources, and markets mattress fabrics and sewn covers used for covering mattresses and foundations and other bedding products. Culp manufactures upholstery fabrics, including cut and sewn kits, primarily used in production of upholstered furniture.
The biggest news in the last 12-18 months at Culp is the acquisition of 80% of eLuxury, which is an online mattress retailer mostly selling in USA.. You can read the news release here. The acquisition was not separately identified in the Culp 2019 Annual Report as a capital expenditure and is included as part of the general expenses. The price of the acquisition is therefore, accounted for as a business expense and reduces profits for the Financial Year 2019.
The share price of Culp Inc has been declining since about the time of the acquisition of eLuxury. The price has declined to the point that Culp is now starting to look cheap against earnings and assets and is possibly offering an opportunity to value investors.
You can see the recent price decline in the chart. Click on the chart below to see more charting options from TradingView.
To find out if a value investor should consider an investment in Culp Inc common stock click here to download the new analysis.
OR
Click the button below to review options on becoming a member of our research site. If you become a member you will have access to all past and future value analysis reports.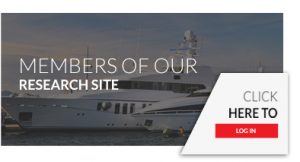 For some general comments about value investing please visit our Value Investing page.
For specific advice on how to use the value analysis reports visit our explanatory page.
Free samples
For a some free samples of the type of analysis you get from our reports please click Apple Inc, Apple Inc 2016 or Apple Inc 2019 or download the PDF's in the links below.