A new value analysis of EssilorLuxottica (PA:EL), a company listed in Paris and a member of the CAC 40, has been added to our research pages here.
EssilorLuxottica is an eye wear and eye care company formed in October 2018 by the merger of Essilor and Luxottica. Essilor is a French company founded in 1849 and the group is credited with the invention of the organic lens and the progressive lens. Luxottica is an Italian company founded in 1961 and was founded to make eyewear into a fashionable item from a medical necessity.
The merger of Essilor and Luxottica in October 2018 means that the EssilorLuxottica entity has not been in existence for a year yet. EssilorLuxottica published an Annual Report for 2018 in April 2019. As the company had only been in existence since October 2018 the Annual report contains pro forma results on the basis that Essilor Luxottica had existed for the Full Year 2018. The Annual report for 2018, therefore, includes partial results for 10 months from Essilor and Luxottica as different companies and 2 months as a single entity.
As EssilorLuxottica has existed as a corporate entity only since October 2018 the analysis report uses historical data from the Essilor Annual Reports and the Luxottica Annual Reports for the years prior to 2018. There may be some added risk to value investors from the idea that the most recent results relies on merging the results from two different entities.


The analysis of historical data is also complicated as the historical analysis must be done on two different companies. The analysis report includes analysis of the historical earnings and dividend data for both Essilor and Luxottica as separate entities.
Click on the chart below to see more charting options from TradingView. The price history for EssilorLuxottica only goes back as far as October 2018 and the data prior to October 2018 is for Essilor only..
To find out if a value investor should consider an investment in EssilorLuxottica common stock click here to download the new analysis.  
OR
Click the button below to review options on becoming a member of our research site. If you become a member you will have access to all past and future value analysis reports.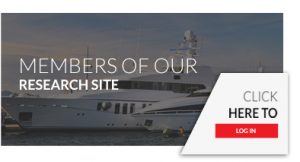 For some general comments about value investing please visit our Value Investing page.
For specific advice on how to use the value analysis reports visit our explanatory page.
Free samples
For a some free samples of the type of analysis you get from our reports please click Apple Inc, Apple Inc 2016 or Apple Inc 2019 or download the PDF's in the links below.
[smlsubform prepend="To receive updates when we add content to our website please use this form to register your e-mail"]