A new value analysis of Vitec Group Plc (LSE:VTC), a company listed in London, has been added to our research pages here.
Vitec designs, manufactures and distributes camera supports, camera mounted electronic accessories, robotic camera systems, prompters, LED lights, mobile power hardware, monitors, bags, motion control, smartphone accessories and noise reduction equipment.
Vitec made some transformational acquisitions in 2017. The new acquisitions have increased earnings and return on equity without increasing debt. In response the share price has risen over the last couple of years. See the chart below.
Click on the chart to get the full charting functions from TradingView.
After such a big rise in the price of the common stock can a value investor make an investment with a reasonable margin of safety near the current price? To find out the answer to this question and other data a value investor should consider before investing in Vitec common stock at click here to download the new analysis.
OR
Click the button below to review options on becoming a member of our research site. If you become a member you will have access to all past and future value analysis reports.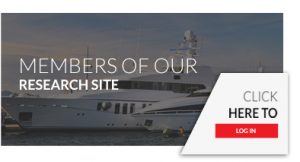 For some general comments about value investing please visit our Value Investing page.
For specific advice on how to use the value analysis reports visit our explanatory page.
Free samples
For a some free samples of the type of analysis you get from our reports please click Apple Inc, Apple Inc 2016 or Apple Inc 2019 or download the PDF's in the links below.
[smlsubform prepend="To receive updates when we add content to our website please use this form to register your e-mail"]