A new value analysis of LVMH Moët Hennessy Louis Vuitton S.E.(PA:MC), a company listed in Paris and a member of the CAC 40, has been added to our research pages here.
LVMH is a A family-run group, which provides products and services to retail consumers. Most of the well known brands in LVMH are sold as expensive and high-end. LVMH describes product divisions as Houses and allows each House to keep its own identity, heritage and expertise. LVMH has 70 Houses and these are grouped into
Wines and Spirits
Fashion and Leather Goods
Perfumes and Cosmetics
Watches and Jewellery
Selective Retailing and
Other activities, which includes art and culture.
If you click OK and then click on the chart it will show up as LVMH. You can see how much the price for LVMH has risen recently by clicking on the chart.
To find out if a value investor should consider an investment in LVMH common stock click here to download the new analysis.  
OR
Click the button below to review options on becoming a member of our research site. If you become a member you will have access to all past and future value analysis reports.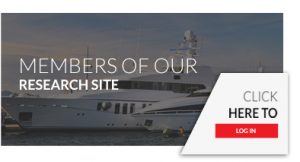 For some general comments about value investing please visit our Value Investing page.
For specific advice on how to use the value analysis reports visit our explanatory page.
Free samples
For a some free samples of the type of analysis you get from our reports please click Apple Inc, Apple Inc 2016 or Apple Inc 2019 or download the PDF's in the links below.
[smlsubform prepend="To receive updates when we add content to our website please use this form to register your e-mail"]