A new value analysis of Microsoft Corp (NASDAQ:MSFT), a company listed in New York has been added to our research pages here.
Microsoft is a global technology company providing hardware, software and related services to retail and corporate customers.
The most interesting and difficult elements of the analysis of the value of MSFT common stock at current prices is to judge whether the price is expensive against earnings and book value.
The earnings data in the 2018 Annual report gives a picture that MSFT is expensive. However, more recent earnings numbers have made MSFT look more reasonably priced. The decision on whether to make an investment in MSFT's common stock around current prices depends on your view of the earnings data and particularly the weight given to the 2018 earnings data. Some insight on the earnings data for Defensive value Investors and more Enterprising value Investors is covered in the full report.
MSFT also looks a bit expensive when compared to the net asset value of the company. The biggest change to the asset base of MSFT in the last few years came with the purchase of Linkedin in 2016. MSFT's amortisation policy is likely to have an impact on reported earnings for a number of years. The analysis report covers the likely impact of the accounting treatment of the Linkedin purchase and other intangible assets to provide assistance to value investors.
You can see from the chart that there is some disconnect between the price movement of the common stock and the reported earnings data. Click on the chart below to see more charting options from TradingView.
To find out if a value investor should consider an investment in Microsoft's common stock click here to download the new analysis.  
OR
Click the button below to review options on becoming a member of our research site. If you become a member you will have access to all past and future value analysis reports.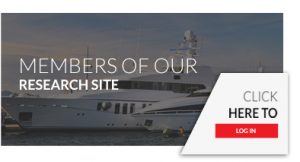 For some general comments about value investing please visit our Value Investing page.
For specific advice on how to use the value analysis reports visit our explanatory page.
Free samples
For a some free samples of the type of analysis you get from our reports please click Apple Inc, Apple Inc 2016 or Apple Inc 2019 or download the PDF's in the links below.
[smlsubform prepend="To receive updates when we add content to our website please use this form to register your e-mail"]