National Grid Plc Value Analysis 2021 (LSE:NG)
A new value analysis of

National Grid Plc (LSE:NG)

,

a company listed on the London Stock Exchange, has been added to our research pages

here

.  National Grid Plc owns and maintains electricity and gas networks in UK and northwest USA.

The last time we analysed National Grid was in February 2018, which was after NG had divested the majority of its ownership in the UK natural gas network.  You can find the previous post here.   The Annual Reports for 2017 & 2018 were difficult to analyse for a value investor, as there were multiple adjustments made for the sale of the UK gas network.  The share price declined over 40% during th divestment process and reached a low in early 2018, which can be seen in the chart below.
For a full suite of charting tools visit TradingView.
The share price has now recovered and remains above the 2018 low, but below the 2017 and 2020 highs. So, the question for value investors is whether the current price represents good or reasonable value for new investment.
The answer to this question can be found in the new value analysis of National Grid Plc. Click here to download the new analysis.
OR
Click the button below to review options on becoming a member of our research site. If you become a member you will have access to all past and future value analysis reports.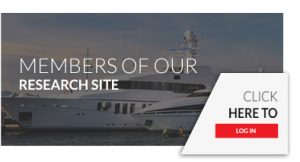 For some general comments about value investing please visit our Value Investing page.
For specific advice on how to use the value analysis reports visit our explanatory page.
Free samples
For a free sample of the type of analysis you get from our reports please fill in the short form and we'll send a free copy to your inbox.