A new value analysis of Tata Steel Ltd (NSE:TATASTEEL), a company listed on the National Stock Exchange of India has been added to our research pages here.
Tata Steel Ltd is an integrated steel manufacturer. Tata owns mining operations in India and Canada which makes Tata self-sufficient in steel production. Manufacturing functions are performed by the raw materials and iron-making groups. The downstream businesses are structured into business units such as Ferro-alloys and Minerals, Tubes, Wires, Bearings, Agrico, Industrial By-products Management & Tata Growth Shop.
Investors who are not familiar with the monetary unit of the Crore are advised to check the Wikipedia article for a description here.
The biggest news in the last 12-18 months at Tata Steel is the acquisition of Bhushan Steel in India. You can read the news release here. The acquisition required new external debt for the Tata Group of Cr16,500, which was a significant increase in debt. The new debt increases risk for owners of the common stock of Tata Steel Ltd.
The share price of Tata Steel Ltd has been declining since about the time of the acquisition of Bhushan Steel. It is starting to look like the price has declined to the point that Tata is starting to look cheap against earnings and assets and is possibly offering an opportunity to value investors.
You can see the recent price decline in the chart. Click on the chart below to see more charting options from TradingView.
To find out if a value investor should consider an investment in Tata Steel Ltd common stock click here to download the new analysis.
OR
Click the button below to review options on becoming a member of our research site. If you become a member you will have access to all past and future value analysis reports.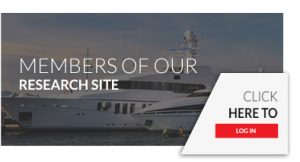 For some general comments about value investing please visit our Value Investing page.
For specific advice on how to use the value analysis reports visit our explanatory page.
Free sample
For a free sample of the type of analysis you get from our reports please fill in the short form and we'll send a free copy to your inbox.