A new value analysis of The Walt Disney Company (NYSE:DIS), a company listed in New York has been added to our research pages here.
Disney is a media and communications company with four main businesses..
Media Networks – contains the company's television networks, cable channels, associated production and distribution companies, and owned and operated television stations, Walt Disney Television and ESPN.
Parks, experiences and products – runs theme parks and resorts, cruise and vacation experiences, and sells the consumer products relating to Disney characters.
Studio entertainment – is the filmmaking and distribution business, which produces all the Disney movies and also owns brands like Marvel and Pixar.
Direct-To-Consumer and International – contains video streaming services like Disney+ and ESPN+.
Disney completed a merger with certain assets of 21st Century Fox in March 2019. The merger added about 200 million shares to the share count and added about $40 billion of debt to the enlarged Walt Disney Company. The change in share count and the new debt makes year on year comparisons for the Disney data difficult. The transaction with 21st Century Fox completed part-way through the financial year and Disney has not produced an Annual Report since the transaction completed..
The analysis report referenced from this blog focusses the value assessment for Disney on the data in the 2018 Annual Report. At the time of the 2018 Annual Report the share count was lower than it is now and earnings and debt were lower than they are now. The historic data up to 2018 gives a good representation of the Disney management's ability to manage shareholder assets and it is likely that the enlarged Disney company will be managed with a similar level of effectiveness..
The analysis report has a special segment covering the Q3 2019 earnings data, which gives a good indication of how shareholders assets are being managed after the transaction with 21st Century Fox.
You can see the impact of the 21st Century Fox transaction on the share price in the chart below. The new assets and increased share count are seen in around March 2019. Click on the chart below to see more charting options from TradingView.
To find out if a value investor should consider an investment in The Walt Disney Company's common stock click here to download the new analysis.  
OR
Click the button below to review options on becoming a member of our research site. If you become a member you will have access to all past and future value analysis reports.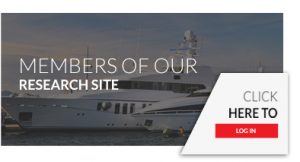 For some general comments about value investing please visit our Value Investing page.
For specific advice on how to use the value analysis reports visit our explanatory page.
Free samples
For a some free samples of the type of analysis you get from our reports please click Apple Inc, Apple Inc 2016 or Apple Inc 2019 or download the PDF's in the links below.
[smlsubform prepend="To receive updates when we add content to our website please use this form to register your e-mail"]