A new value analysis of United States Steel Corporation (NYSE:X), a company listed in New York has been added to our research pages here.
United States Steel Corporation was founded in 1901 and has been involved in steel manufacture since then. US Steel is an integrated steel producer with production in the United States and Central Europe and headquarters in Pittsburgh, Pennsylvania. US Steel manufactures steel sheet and tubular products for the automotive, appliance, container, industrial machinery, construction, and oil and gas industries.
The recent price fluctuations of US Steel have been very volatile. Reported earnings for Q1 and Q2 2019 are well below what was achieved in 2018. US Steel has just started a capital investment program, which requires new debt as the operating cashflow will not support the current investments. The new debt creates risk for owners of the common stock..
The impact of the earnings and investment statistics can be seen in the chart.

Click on the chart below to see more charting options from TradingView.
To find out if a value investor should consider an investment in US Steel Corp common stock click here to download the new analysis.
OR
Click the button below to review options on becoming a member of our research site. If you become a member you will have access to all past and future value analysis reports.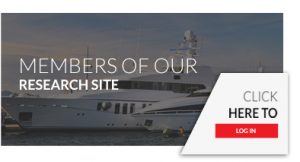 For some general comments about value investing please visit our Value Investing page.
For specific advice on how to use the value analysis reports visit our explanatory page.
Free samples
For a some free samples of the type of analysis you get from our reports please click Apple Inc, Apple Inc 2016 or Apple Inc 2019 or download the PDF's in the links below.
[smlsubform prepend="To receive updates when we add content to our website please use this form to register your e-mail"]